Summary of Extended Due Dates for NPO/NGOs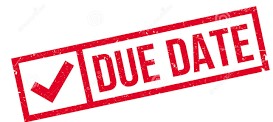 Income Tax
a) File application for revalidation of tax exemption certificate under Section 10(23C) or 12AB, and tax deduction certificate under section 35(1)(ii)/(iia)/(iii) or 80G by 31st March 2022.
b) File Tax Audit Report in Form 10B for Financial Year 2020-21 by 15th January 2022.
c) File Income tax Return in ITR-7 for Financial Year 2020-21 by 15th February 2022.
Section 8 Companies
Ministry of Corporate Affairs (MCA) has extended the time limit for conducting AGM for Financial Year 2020-21 by two months until 30th November 2021, from the original last date of 30th September 2021.
Charity Commissioner (Maharashtra)
As per Circular No.590/2021 dated 27th September 2021 issued by the Charity Commissioner of Maharashtra, the due date for filling the trust accounts on the website of the Charity for the Financial Year 2020-21 has been extended by two months up to 30th November 2021.
FCRA
The Ministry of Home Affairs (MHA) vide Public Notice No. II/21022/23(22)/2020-FCRA-III dated 30th September 2021 has notified the extension of the validity of FCRA Registration Certificates. Accordingly, FCRA Registration Certificates which are expiring during the period between 29th September 2020 and 31st December 2021, and which await renewal shall remain valid up to 31st December 2021.