CAP's training sessions examine compliance-related topics, as well as core topics that our registered CAP Affiliate organisations want to regularly revisit and stay abreast of. Our capacity building for nonprofits focusses on compliance within these core areas – Legal, Fundraising, Board Governance, Human Resources, Volunteer Management Strategy, Communication/Reporting.
Through regular workshop modules, we provide both overviews and minutiae on specific topics. We increase awareness on the statutory and regulatory framework under which nonprofits operate, and as well as on best practices in the sector. This ensures enhanced compliance for nonprofit, thus enhancing their credibility.
Alternatively, contact us for a customised session! Whether it's a one-to-one training or a session for your entire team, we make sure you get real value out of the time you spend on the course by creating content specific to your organisation.
How do we know the CAP workshop schedule?
Workshops schedules are mailed 15 days prior to a workshop via email to all on our mailing list. Notifications are also posted on our Facebook page.
How do we request a customised training schedule specific to our organisation?
Do you hand out presentations?
We do not hand out presentations, as content may be misinterpreted and the legal /compliance points may be mis-understood.
CAP has also developed standardised toolkits, user manuals and practical templates on the above core areas, which are handed out at training sessions.
Would you suggest attending a workshop or having an independent consultancy?
Sessions encourage participation, peer learning and sharing.  Participants from different organisations benefit from sharing their experiences and best practices with each other. Independent consultancy is helpful for those with organisation-specific queries.
What other help is available?
If you require training sessions on topics other than the ones listed here, we may be able to connect you to our associate consultants who may conduct the training workshops you require. Write to us at connect@capindia.in
How much does it cost? How do we pay?
Certain workshops are open to CAP's registered Affiliates only. CAP Affiliates receive a discount on the workshop fees.
Fees differ for each workshop. You may pay via cheque or NEFT. We also have the option of paying via credit card using danamojo's gateway.
Can corporate foundations avail of these training sessions?
Yes, corporate foundations may also benefit from these sessions if they are registered as a Trust, Society or Section 8 company.
Do you have any additional training sessions for corporate foundations?
Yes, we have training sessions on CSR Compliance. For full details see our section on CSR & corporate support.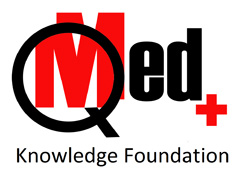 CAP's workshops for NGOs often cover the "we don't know what we don't know" components and that is why they are very vital. For example, when I was new in the social sector, I had assumed that we needed an FCRA Account for foreign currency contributions and I learned in a CAP workshop that it was for foreign source contributions– this ignorance can cost someone more than a Lakh of Rupees in fines!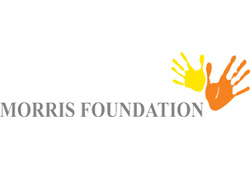 CAP has conducted various workshops in Pune. We particularly found useful the compliance conference & board governance workshop, which helped us. CAP also conducted a FCRA compliance review which helped us resolve our queries and streamline our legal compliance processes. They are updated about all the latest compliance an NGO should follow.