Niti Aayog's 'Appeal' to NGOs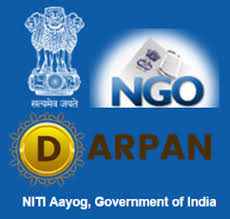 Organisations which are registered on Niti Aayog's 'NGO Darpan' Portal may have received an email from "Team VAC (Voluntary Action Cell), Niti Aayog" with the subject head marked: "Appeal to NGOs/CSOs to join/continue initiatives under 'Combat COVID19' tab". Please note that this an "appeal" and not a compliance notification. If your NGO has undertaken any activities or is planning to undertake initiatives/activities to combat COVID19", you may fill the details after logging into the NGO Darpan portal. However, if your NGO has not undertaken any activities or nor planning to undertake initiatives/activities to combat COVID19", you need not fill the details.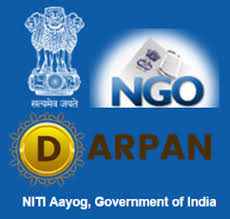 What if your NGO has NOT undertaken activities to combat Covid19?
Please do not worry if your NGO has NOT undertaken activities to combat Covid19. There is no law or government directive which mandates that every NGO should be undertaking activities to combat COVID19.
The Government of India has set up a coordinating group for COVID-19 related activities. This group is soliciting support of all voluntary organisations, particularly those registered under FCRA.
Two letters from the Ministry of Home Affairs sent to NGOs in the month of April 2020 were also sent with a view to request NGOs registered under FCRA to share information regarding how they are addressing or proposing to address this pandemic and help the Government of India.
Why your NGO may NOT be able to undertaken activities to combat Covid19?
Your NGO may not have undertaken nor would it be able to undertake any activities to combat COVID19 due to several legal and resource related reasons.
Your organization's Trust Deed or Memorandum of Association may not have enabling provisions such as, 'Relief of poverty or distress', 'Disaster prevention, management and rehabilitation', 'Provide food, clothing, financial assistance and shelter to those in distress or in need', 'Provide relief to victims of disaster', etc.
The objects of your organization may be restricted to only providing education or promoting sports or the advancement of arts and as we all know, every trust, society and section 8 company must carry out its activities as per the objects stated in the charter (Trust Deed or Memorandum of Association).
Finally, your organization may not have the human or financial resources to undertake activities to combat Covid19.
Changing your organization's objects
If one wishes to carry out objects other than those stated in the Charter of the organization, the objects have to be amended by due process of law.
In the State of Maharashtra, an application has to be made to the Charity Commissioner u/s 50A of the Maharashtra Public Trusts Act 1950 to frame a Scheme of Management and thereby amend the objects. In States where there is no Charity Commissioner, a 'Deed of Amendment' has to be duly registered.
Additionally, Income Tax Act now requires that if objects are changed the trust must reapply for tax exemption u/s 12AA.
If the organization is registered under the Foreign Contribution Regulation Act (FCRA), the Ministry of Home Affairs also has to be given intimation about the change in objects of the organisation.
How to upload details of COVID19 activities?
Log-in to NGO Darpan Portal https://ngodarpan.gov.in using your email and password;
Click the 'Combat COVID19' tab;
There are ten activities listed;
Your organization should select all or as many activities as your organization may be engaged in or proposing to get engage in;
Select States/Districts where these activities are or proposed to be performed;
Share your organization's experience, about the present situation in the district(s) and impact after your organization's involvement.
List of activities
The NGO Darpan portal provides a list of the following ten activities:
To provide food to needy people, especially poor, elderly, children, migrant workers, homeless, people without a job during lockdown;
To help homeless people reach Government / Private shelter homes /food camps;
To provide immediate assistance to people facing medical emergency and help them reach nearby medical centers / hospitals;
To help migrant workers by making them aware about Government run trains and help them by providing assistance in booking online train tickets;
To build public awareness through creative means, especially about keeping proper physical distance, taking personal care and about all other precautions, especially where people gather frequently like banks, ATMs, market place, food camps, night shelters, outside factories, etc.;
To compile list of patients who need regular lifesaving medical care (dialysis, chemotherapy and other such related medical needs) and finding out regular status of their health and requirements and if need be help them to reach medical centers;
To compile list of patients who have been advised surgeries/urgent medical procedures and cannot delay their treatment and to counsel them with the help of volunteers and if need be, getting them necessary permission and resources to continue medical treatment;
To compile list of all Central/State Govt helplines numbers, list of medical centers, pharmacy stores, official helpline numbers and communicate the same to people with the help of newspaper and cable television advertisements;
To compile list of medical professionals/workers in the District (or nearby, up to ten kms) who can be contacted for medical help/counselling;
To make people aware about Arogya Setu App and help them download it and use its features.
About Voluntary Action Cell (VAC)
Good partnership between Government & NGOs/VOs helps Government to find innovative solutions to many problems and to effectively implement social sector initiatives. The Government of India has recognized the collaborative role of the voluntary sector in the socio-economic development of the country.
The task of the Voluntary Action Cell (VAC) is mainly to promote voluntarism in the country. The functions of the cell include preparation of policy guidelines for the voluntary sector, operationalization of national policy on the voluntary sector, preparation of guidelines for implementation of various schemes of the Government through voluntary organisations, maintenance of database of NGOs/VOs etc.
NGO Darpan Portal
An important initiative of the VAC is maintaining an electronic database of VOs/NGOs, which is done through the NGO Darpan Portal. The NGO Darpan Portal is an e-Governance application to electronically maintain data regarding NGOs/VOs in the country. The portal is also an attempt to create scope for NGOs/VOs to operate in the country with transparency and accountability.
In order to transact business with the line Ministries/Departments, an NGO has to first sign-up on the NGO Darpan Portal of NITI Aayog for obtaining a Unique Identity Number by furnishing the required details like registration certificate of the organization, PAN of the organization, PAN and Aadhaar details of office bearers/trustees etc.
Is registration on NGO Darpan mandatory?
The Ministry of Home Affair had earlier made it mandatory for NGOs/VOs to get NGO Darpan Unique ID before applying or for renewal of FCRA registration. This requirement has however been relaxed since January 2019.
However, having NGO Darpan Unique ID is mandatory for organisations receiving or seeking government grants.
NGO Darpan is a free facility offered by NITI Aayog in association with National Informatics Centre to bring about greater partnership between government & voluntary sector and foster better transparency, efficiency and accountability.
NGOs may voluntarily register on this portal even if they are not registered under FCRA or receiving government grants.
Government recognizes role of voluntary sector
Amitabh Kant, CEO of NITI Aayog has very recently acknowledged that "civil society, and voluntary and non-governmental organisations constitute the backbone of collective articulation of citizen interest in a democracy. As facilitators, mediators, and advocators of this interest, they have put people before everything else during this pandemic crisis. Their resource limitations did not slow them down in reaching to those in the most vulnerable situations. The support provided by the NGOs to the government initiatives has been timely and invaluable, and their commitment unshaken. They also have worked hand in hand with the private sector in implementing response initiatives. We are certain that the vertical and horizontal partnerships built over the decades and strengthened during the joint fight against the pandemic will deliver bigger results in times to come."
According to Amitabh Kant, around 92,000 organisations were urged to partner with district administrations and contribute to response efforts. Chief secretaries of all states were requested to engage the NGOs in relief and response efforts and designate state and district nodal officers to coordinate with NGOs. The approach was to leverage the strength and reach of the local NGOs in identifying priority areas for action and avoid duplicity of efforts.
Amitabh Kant has also acknowledged: "the response from the NGOs was heart-warming. They have been actively setting up community kitchens, creating awareness about prevention, physical distancing and isolation, providing shelter to the homeless, daily wage workers, and urban poor, supporting government efforts in setting up health camps and in deputing volunteers and care givers to deliver services to the elderly, persons with disabilities, children, transgender persons, and others in vulnerable situations."
Outstanding contribution
According to Kant, "an outstanding contribution of NGOs was developing communication strategy in different vernaculars, which went a long way in taking awareness measures to the community level. Akshaya Patra, Rama Krishna Mission, Tata Trusts, Piramal Foundation, Bill and Melinda Gates Foundation, Action Aid, International Red Cross Society, Prayas, Help-age India, SEWA, Sulabh International, Charities Aid Foundation of India, Gaudia Math, Bachpan Bachao Andolan, the Salvation Army, and Catholic Bishops' Conference of India were some of the partners which have embodied the whole-of-society approach in Covid-19 response management."