More compliance for NGOs implementing CSR activities on behalf of companies
Implementing agencies or NGOs which partner with or enter into CSR grant agreements with companies mandated under law to carry out CSR activities may soon have to get registered with the Ministry of Corporate Affairs (MCA) and details of the CSR work which they implement on behalf of each company and the progress in each project will have to be uploaded online with regular updates so that the regulators and the general public can observe what is being carried out in the name of corporate social responsibility.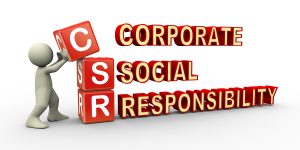 How companies implement CSR?
Companies required to comply with the provisions of section 135 (the CSR clause) of the Indian Companies Act 2013 have the choice to carry out CSR Activities either directly (with the help of its own employees), through the company's own corporate or CSR Foundation or an "implementing agency" which should be registered either as a public charitable trust or a society or a section 8 company, with an established track record of at least three years in undertaking similar programs and projects.
Impact of the proposal on NGOs
If this proposal is implemented (and there is a strong likelihood that it will be implemented) it will be one more compliance burden on NGOs which are already over-regulated by statutory bodies, donors and grant-makers.
Also, ironically, while CSR is a corporate obligation and it is the company which is regulated by MCA, this proposal will indirectly make NGOs accountable to the MCA as well
MCA to issue identification numbers
Just the way company directors are required to obtain Director Identification Number (DIN) before and while serving as a director on the board of any company, agencies implementing CSR programmes for companies will have to register with the MCA and they will be assigned identification numbers. Ostensibly, this will enable all stake-holders to monitor the progress of the CSR projects and evaluate the program in a transparent and accountable manner.
Reportedly, such increased scrutiny comes on the back of companies claiming large sums spent on often questionable CSR projects and programs and availing tax benefits against activities carried out by NGOs which offer tax benefits.