Foreign Contribution (Regulation) Amendment Rules, 2019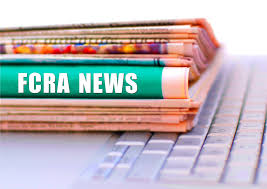 Vide Notification dated 7th March 2019, Ministry of Home Affairs (MHA) has amended the Foreign Contribution (Regulation) Rules, 2011. With this amendment, MCA has changed some of the online forms – essentially keeping separate forms for Registration, Prior Permission and Renewal as also separate forms for specific changes. It has also increased processing fees and seeks more details from the organization including in the annual return in Form FC-4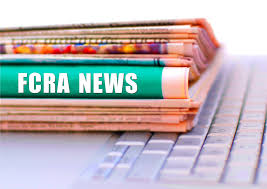 Key Changes
Under Rule 2 "Bank Account" has now been defined as "a bank account in a core banking compliant bank, which is integrated with the Public Financial Management System (PFMS)".
Until recently there was a common online Form FC-3 for seeking Registration, Prior Permission or Renewal under FCRA. However, Form FC-3 has now been sub-divided into three separate online forms. Under Rule 9 Application for Registration under FCRA must now be made electronically online in Form FC-3A, application for obtaining Prior Permission should be made electronically online in Form FC-3B and application for Renewal should be made electronically online Form FC-3C.
The fees for processing application for Prior Permission has been increased from Rs. 1,000/- to Rs. 3,000/-, the fees for Registration has been hiked from Rs. 2,000/- to Rs. 5,000/- and the fees for Renewal from Rs. 500/- to Rs. 1,500/-
The period for seeking late renewal has been extended from four months after expiry of the certificate of registration to one year but with a late fee charge of Rs. 5,000/-. Ideally, one should apply for renewal of the certificate of Registration anywhere between one year to at least six months prior to the date of validity of the Registration Certificate.
In Form FC-4 "details of foreigners as Key functionary/working/associated" and "details of land and buildings remaining unutilized for more than two years" has been sought.
Earlier there was a common Form FC-6 for recording change in designated bank account, utilisation account, name / address / aims / objectives / key members. MHA has now created five separate forms for each specific change:
Form FC-6A for change of name / address within the State
Form FC-6B for change of nature, aims and objects and registration with local/relevant authorities in respect of the association
Form FC-6C for change of designated FC receipt-cum-utilisation bank account
Form FC-6D for opening additional FC-utilisation account
Form FC-6E for change in key members.
MHA's Notification can be accessed at:
https://fcraonline.nic.in/home/PDF_Doc/FC_12032019.pdf