Enforcement Directorate crackdown on CSOs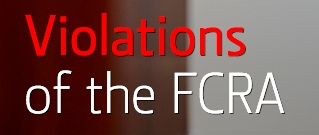 Since the early twentieth century, the month of October has been jinxed with lower stock markets, prolonged bear markets, the stock market losing about one-fifth of its value or more and economic recessions. Whether it is the Great Crash of 1929 (Black Tuesday) or the twenty-three per cent one-day crash of 1987 (Black Monday), October has some scary history behind it. However, recently it got even scarier for Civil Society in India with the Enforcement Directorate (ED) crashing down on Greenpeace on October 5, 2018 and Amnesty International on 25th October 2018 raiding their respective offices in Bengaluru and freezing their bank accounts for alleged FCRA violations and allegedly "raising funds through fraudulent means"!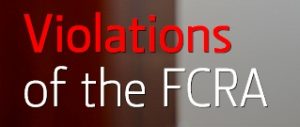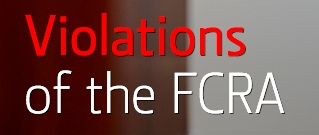 Greenpeace
Greenpeace India is the Indian branch of the global environmental group Greenpeace and claims that it receives 60% of its funding from individual donors in India and does not, as a policy, receive any funding from the government or companies.
In the case of Greenpeace India, the ED seized several documents and claimed that these documents indicate that the NGO collected funds using fraudulent means. ED also claimed to have found "important evidence" of corrupt practices against Greenpeace India.
In 2015, the central government had cancelled the Foreign Contribution Regulation Act (FCRA) registration of Greenpeace and accused it of being involved in "anti-national activities", a charge denied by Greenpeace.
Greenpeace claims to be wholly funded by local citizens of India. "Every Rupee that goes into Greenpeace India's environmental work is a donation made by ecologically conscious people in the country", according to Greenpeace.
Amnesty International
Amnesty International is an institution which has been working for the restoration of human rights and has periodically been raising voices against reported high-handedness of the government
The ED's action against Amnesty international in Bengaluru came just twenty days after it conducted searches in the office of Greenpeace in the same city. Once again on charges of FCRA violation, various documents and even individual laptops were confiscated.
Recently and before this raid, Amnesty Internation had issued a statement that the raid on media houses was an attempt to hinder the free press. According to reports, Aakar Patel, the Executive Director of Amnesty India, in a statement said that the Income Tax Department's search on Quintillion Media Private Ltd (which runs a news website 'The Quint') and the homes of its owners, Raghav Bahl and Ritu Kapoor, indicates a clampdown on the free press.
Earlier, in 2016, the Bengaluru police had filed a sedition case on Amnesty International based on a complaint filed by the Akhil Bharatiya Vidyarthi Parishad (ABVP) for organizing a programme which sought to project the human suffering emerging from the Kashmir conflict. The police charged Amnesty India under section 124A of the Indian Penal Code (Sedition: Whoever, by words, either spoken or written, or by signs, or by visible representation, or otherwise, brings or attempts to bring into hatred or contempt, or excites or attempts to excite disaffection towards the government established by law). Cases were also filed on the representatives of Amnesty under sections 142, 143, 147, 149 (unlawful assembly and rioting) and Section 153a (promoting enmity between groups).
 ED's claim
According to a statement issued by the ED, after Amnesty International India Foundation Trust (AIIFT) was earlier denied permission/registration under FCRA 2010 by Ministry of Home Affairs, AIIFT allegedly bypassed FCRA by floating a commercial entity in the name of Amnesty International India Pvt. Ltd (AIIPL). This entity, according to the ED, has received foreign funds through commercial route to the extent of Rs 36 crore till date. Out of the total amount of Rs 36 crore, Rs. 10 crore was received as long term loans. This amount was immediately placed in FDs and another Indian entity; Indians for Amnesty International Trust (IAIT) established an overdraft facility for Rs. 14.25 crore placing the said Rs.10 crore FD as collateral. The remaining Rs.26 crore was received in two other bank accounts of AIIPL as "consultancy services".
Position under FCRA 2010
As per Explanation 3 to Section 2(1)(h) of FCRA 2010: "Any amount received, by any person from any foreign source in India, by way of fee (including fees charged by an educational institution in India from foreign student) or towards cost in lieu of goods or services rendered by such person in the ordinary course of his business, trade or commerce whether within India or outside India or any contribution received from an agent or a foreign source towards such fee or cost shall be excluded from the definition of foreign contribution within the meaning of this clause."
The ED appears to be of the view that Amnesty International has taken advantage of this loop-hole under law and received contributions from "foreign source" for a definite charitable, religious, economic, education or social (CREES) purpose under the cover of "commercial transactions" and thus in violation of FCRA 2010.
RBI amendment
Recently, the Reserve Bank of India's earlier Notification No: FEMA 22(R) /RB-2016 of March 31, 2016 has been amended (on 31st August 2018) such that "where approval of the Reserve Bank is required in certain cases for establishment of branch office, liaison office or project office or any other place of business in India and if the applicant is a Non-Government Organization, Non-Profit Organization, Body/Agency/Department of a foreign government, if such entity is engaged, partly or wholly, in any of the activities covered under Foreign Contribution (Regulation) Act, 2010 (FCRA), they shall obtain a certificate of registration under FCRA and shall not seek permission under FEMA."
Organisations seeking registration under the Foreign Exchange Management Act (FEMA) 1999, will now also be required to declare in Form FNC (Annex C): "We will not undertake either partly or fully, any activity that is covered under Foreign Contribution Regulation Act, 2010 (FCRA) and we understand that any misrepresentation made or false information furnished by us in this behalf would render the approval granted under the Foreign Exchange Management (Establishment in India of a branch office or liaison office or a project office or any other place of business) Regulations, 2016, automatically as void ab initio (Latin for 'from the beginning') and such approval by the Reserve Bank shall stand withdrawn without any further notice"
Witch-hunt
Earlier, the FCRA registration of 'Navsarjan Trust' was cancelled on account of alleged "undesirable activities aimed to affect prejudicially harmony between religious, racial, social, linguistic, regional groups, castes or communities." The FCRA registration of 'ANHAD' was also cancelled for "undesirable activities against public interest". The FCRA registration of Ms. Indira Jaising's NGO, 'Lawyers Collective' was also cancelled since the organization was allegedly using foreign contributions to achieve political objectives.
'Compassion International', a Christian missionary organization, was also forced to shut down its operations in India. In the state of Jharkhand the state government conducted a massive crackdown on eighty-eight Christian missionary organisations on charges of "misusing foreign funds for forceful religious conversion of tribals and political subversion".
The GOI's stand
The Government of India (GOI) seems to be of the view that several CSOs in India receive funds from overseas mainly with the aim of "compromising national interest".
Over the past four years, FCRA registrations of more than 13,000 organisations across the country have been cancelled and Kiren Rijiju, Minister of State for the Ministry of Home Affairs, stated in the Parliament on the 25th July, 2018 that organizations licensed under FCRA had received a total of Rs. 15,329.16 crore in 2016-17 which is approximately a 13.78% reduction from the previous year in terms of absolute numbers.
In June 2018, the Home Ministry launched an online tool to enable GOI to monitor funds received from foreign source and compelling all organisations registered under FCRA to hold bank accounts only with banks integrated with the PFMS system.