The Joy of Giving – Philanthropy in India: Promise to Practice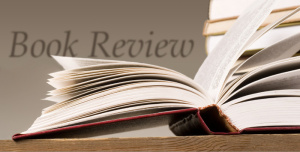 Philanthropy in India: Promise to Practice
By Meenaz Kassam, Femida Handy and Emily Jansons, Sage, 2016; hardcover, pp 229 + XIX, ₹310.
Book Review by Noshir H. Dadrawala in the Economic & Political Review Volume 52, Issue No. 50, 16th December 2017
India is a land of huge contrasts. On one hand there are pockets of abject poverty and on the other there are pockets of tremendous affluence. It is not uncommon to witness the rich and the poor live cheek by jowl. Right below a posh high-rise building would be a slum with a high degree of interdependence between these two different worlds. Those living in the shanties often serve as domestic and other unskilled help to those living in the high-rise.
India boasts of having more high net worth individuals (HNIs) and ultra high net worth individuals (UHNIs) than ever before. But, is all this wealth translating into meaningful, effective or impactful philanthropy? Several researchers have tried to study philanthropy in India. However, Kassam, Handy and Janson have not just put useful and valuable data and information together, but also attempted to breathe life into the book with stories of individual philanthropists and how they are celebrating the joy of giving, often with innovation and an entrepreneurial approach.
This book is a result of a three-year study on the many different aspects of philanthropy in India and the deep interest of all the three authors is clearly and seamlessly reflected across the six chapters.
Lack of Standardisation
The work begins with examining the role of religion and the early traditions in building and shaping the philanthropic ethos. It also studies the historical evolution of giving, especially in pre- and post-independent India as also highlights how the practice of modern philanthropy is shaped by government policies and regulations. The authors have attempted to bring out how philanthropy can catalyse social change, but, somewhere they accept that by itself, philanthropy lacks the scale to solve the country's social problems.
The authors have also attempted to take a wide-angle view of the legislations that regulate charities and with the aid of a few case studies, objectively bring to light some enabling and disabling provisions of the law. However, it would have been good if they would have also provided deeper insight on some governance challenges which are faced by governing boards due to multilayered and often conflicting state and central legislations. Indeed, one of the key issues in non-profit governance in India is lack of uniformity and standardisation.
Since "charity" is a state and not federal subject, some states have excessive regulations while others have virtually none at all. For example, in Maharashtra and Gujarat the charity commissioner requires regular "change reports" to be filed as also prior permission for buying and selling of immovable property. On the other hand, the capital of the country does not have a charity commissioner. Nor do several other states. It is no surprise that in India, many new non-profit organisations attempt to seek registration in New Delhi, Bengaluru or other such territories beyond western India.
Another factor is the diversity in legal choices. One may literally choose a type that requires the least accountability. While societies and non-profit companies require a modicum of accountability with regard to annual general meetings and annual reports for members, trusts are legally exempt from this requirement. Also, while societies and non-profit companies require periodic rotation on their boards by a process of nomination and election, trust boards are usually static. Trusteeship is usually for life and new trustees are appointed by surviving trustees.
Also, it is not uncommon to find boards that are remunerated for their service. The law generally allows "reasonable remuneration." However this raises ethical questions and debate.
Another area that the authors have missed covering is the relationship between boards and the chief executive. Sometimes it is the chief executive officer (CEO) that drives the organisation while the board remains static and at other times it is the reverse. Both situations are undesirable. There should be healthy respect, communication, interaction and a system of "check and balance." Perhaps, in the future, the authors could consider an entire chapter on good governance, especially "board governance" with case studies of best practices.
Transparency and Accountability
Issues around transparency and accountability also require a more detailed look. Trustees of trusts are not bound by law to provide copies of the trust's annual accounts and returns to stakeholders other than the registering authorities like charity commissioner, registrar of societies, home ministry, etc. Societies and non-profit companies are required by law to provide these details only to their subscribing "members." Obtaining these details even from the registering authorities is often difficult. Additionally, internal standards for excellence that include policies on "conflict of interest," "human resource," "financial accountability," "fundraising," "public affairs" are still unheard of among many Indian non-profit organisations, let alone their adoption as a policy for implementation.
The authors recommend that training programmes at colleges can offer prospective entrepreneurs as well as current non-governmental organisation (NGO) managers "some successful models of governance and management to increase both the transparency and the measurable impact of NGOs." The challenge, however, is in taking governance to the grass-roots level in remote districts and towns across India and to all the 3.3 million NGOs registered in India. Even GuideStar India's database of 7,000 NGOs is a fraction of the whole.
Some light on the concept of "self-governance" would also have been useful, especially with a few examples or case studies. While government regulation is one method to assure accountability and transparency in the third sector, nonprofits and philanthropies should minimise government involvement by establishing self-regulation systems in addition to compliance with inevitable government laws and policies.
All across the world, individual giving is high. In the United States, individual giving together with bequests left by individuals comprises 80% of the total giving in that country. According to the authors, the wealthy in India are eagerly setting up their own foundations as vehicles for their philanthropic activities while the emerging middle class is looking to make a greater impact by turning to trustworthy organisations to guide their donations and demanding accountability from recipients.
We all know that individual giving can be a good, growing and sustainable source of giving, not just in terms of money, but also in terms of time and skills. Thousands of Indians volunteer their time and expertise across the country. However, this largely goes unnoticed, unrecognised and undocumented. More research and documentation needs to go into mapping volunteerism in India.
Fortunately many individuals are also looking beyond religious giving to supporting various charitable causes. But, anywhere in the world, it is difficult to compete with religious institutions in terms of strategy, scale or sustainability. Tongue firmly in cheek, god continues to remain the best fundraiser.
Retail fundraising is difficult and requires huge investment before any substantial yield can be expected or generated. But, it is potentially promising for the long run. Also, there are telemarketers and professional fundraising agencies but they often take away more than 50% of the collection by way of professional fees.
The book also pans across corporate giving, especially in terms of corporate social responsibility (CSR). The case study of the Tata Group, though hackneyed, still remains an inspiring role model.
The Indian Companies Act 2013 under Section 135 makes CSR compliance mandatory for any company, be it private, public, foreign or for that matter even a non-profit company registered under Section 8, if the company meets certain criteria of profit, turnover or net worth. Reportedly, India is the only country in the world that mandates CSR under law.
What the authors have not addressed is the question whether Section 135 takes into account concepts of corporate sustainability and shared value. In our opinion the answer is in the negative!
Section 135 has reduced CSR to mere arithmetic.
During a block of three fiscal years, if the company has net worth of ₹500 crore or more or turnover of ₹1,000 crore or more or net profit of ₹5 crore, it must:
(i) Constitute a CSR committee of the board.
(ii) Have a CSR policy for the company and disclose contents of such policy in its report and also place it on the company's website, if any.
(iii) Ensure that the company spends, in every financial year, at least 2% of the average net profits of the company made during the three immediately preceding financial years, in pursuance of its CSR policy.
Provided further that if the company fails to spend such amount, the board shall, in its report made u/s 134(3)(o) shall specify the reasons for not spending the amount. Many in the corporate sector earlier viewed this as an "escape clause." However, in recent history Ministry of Corporate Affairs has moved beyond its earlier policy of "show or shame" (show that you complied or shame on you for not being compliant) to cracking the whip with show-cause notices on defaulting companies asking reasons for failure to spend or not spending enough.
Unfortunately neither Section 135 nor the Company CSR Rules recognise "employee engagement" as CSR. All over the world, companies proudly report the number of hours contributed by their employees in community services. However, this is not included even by way of a footnote when it comes to CSR reporting under law.
The authors may or may not see mandatory CSR in India the way we do. However, in our opinion codifying CSR within the framework of the law has been a disservice to the true essence and spirit of CSR because CSR is not just about giving money. It includes compliance of human rights standards, climate change, sustainable management of natural resources and consumer protection. It is a concept whereby companies decide voluntarily to contribute to a better society and a cleaner environment.
The authors also believe that it is the Indian diasporas' long-standing ties to the home country that motivates their giving. However, the motivations and goals of the first-generation immigrants are wide and varied. It would appear that volunteering time and professional expertise is as high as giving money among them.
Once again, like CSR, the diaspora giving has huge potential, however it requires more effort to make non-resident Indians and overseas citizens of Indian look beyond building schools in their ancestral village to helping India address its multidimensional development challenges.
There is no doubt that there is a growth of philanthropic capital, impact, increasing use of technology and venture philanthropy is becoming more and more popular and here we would agree with the authors in maintaining that India's philanthropic sector in many ways reflects global trends.
It is undeniable that India faces immense poverty and a growing wealth gap. At the same time, there are increasing numbers of people and organisations from all socio-economic backgrounds that are determined to improve the lives of others and cause positive social change. I would agree with the authors that it will be exciting to see how the promise of philanthropy in India is realised in its practice in the years to come.
This book is a very good beginning and should find a place of honour in various academic institutions across the world and on the bookshelves of philanthropy practitioners. The media too would find its contents useful and interesting to quote from time to time.
Link to the page:
http://www.epw.in/journal/2017/50/book-reviews/joy-giving.html
Link to the pdf file:
http://www.epw.in/system/files/pdf/2017_52/50/BR_LII_50_161217_Noshir_H_Dadrawala.pdf