How I Got Here – Sarika Kulkarni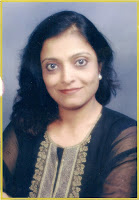 Dr
Sarika Kulkarni is the head of CSR at India Infoline she joined them
recently and the company is in the process of setting up its own
foundation. She also founded Raah Foundation and is very passionate
about her work with women and youth in tribal villages of Maharashtra
providing entrepreneurial training to them to produce and market
products such as bags, soaps, food items etc. Prior to this she was
a successful entrepreneur having built her own BPO business Suyash
Software Pvt Ltd which was sold to CBay systems in 2011.
I
feel there are challenges within the CSR legislation…there
should be more flexibility in the CSR act itself as the scope for CSR
is huge but the act tries to define it in just a few points. There
have also been changes in the guidelines which lead to confusion.
Initially for example the concept of funding social business ventures
was not given in the guidelines but then it was changed to include
funding of technology incubators on education campuses. I feel there
are still many grey areas which need clarification and the act will
probably keep evolving as more and more companies start reporting on
their work and projects.
In
terms of setting up our policy… our
main area of work will be in livelihood education and adoption of
villages where we want to take a 5 year timeframe for planning
activities. Our Chairman has been instrumental in driving the policy
and set up of the Board and he has been involved in every meeting
over the last 2 years.
When
we assess or evaluate a project…We
look at broad areas such as what the organization has done in the
past but more importantly what we expect them to do in future. We
try to determine if they have the bandwidth in terms of skills and
manpower to expand their work in their geographical area and do they
have a bigger picture in mind. We need to know their motivation level
and whether they are looking at challenges holistically.
It
is important for us to work with organizations that…
can build capacity or whom we can help to build since in the longer
run it will not be feasible for us to work with hundreds of small
NGOs or rather I should say we can work with a few small ones that we
are hoping can grow large. We want to be present in as many
locations as we have offices but predominantly 80% of our work will
be in large cities where we have large branches such as Mumbai,
Delhi, Bangalore and Jaipur.
Our
strategy is…we
have in place a grant template and we look at the organizations last
3 years balance sheets and accounts. Since 3 years is the minimum
requirement under the CSR act we do not look at new NGO's. We do
not always give 100% of the project funds required, it is usually
about a 70/30 ratio and we look at how the organization has been
funded in the past in particular foreign donations.
One
trend we have observed is
… many NGOs are very weak at writing grant proposals often because
grants that come through a funding agency have different
requirements, the expectation for reporting is not the same as CSR
funding where more involvement is required. There may often be a
misunderstanding as to what constitutes involvement as opposed to
interference, and founders of non profits need to be sensitized to
working more openly with corporates on particular projects. The DNA
of an NGO is different to a corporate and an NGO is driven by passion
not profit whereas CSR has to be a professionally run social
development activity with reporting requirements set under the
Companies act.
Our
most successful work to date…has
been in women's empowerment in the tribal belt where we have taught
over 500 women to make various products and the nuances of micro
business. We realized it has to be an end-to-end training from
designing products, manufacturing, quality control and marketing and
sales. We therefore initially do surveys of the village to determine
what products are required and accordingly we find that manufacturing
soap or growing mogra or goat and poultry farming are useful. In some
places close to highways it has been more useful to train women to
make idlis, dosa and other food products that can be sold on a
highway stall. The women we have worked with have typically been
totally illiterate and we get them trained and also help them set up
bank accounts. Next year we hope to set up 55 watershed development
programmes as this is the biggest problem in villages and collecting
water takes up a disproportionate amount of time that can be better
used.
We
are very happy… to
say that we are seeing a lot of engagement by our employees as
volunteers and we now have a category of CSR champions in the firm.
We account for their time spent which normally takes place on two
Saturdays of each month that are non working days.
(from our column How I Got Here featuring Founders & CEOs who have come a long way – CAP's quarterly newsmagazine 'Philanthropy' Q1 April – Jun 2015 )