Funding for Corpus, Core staff and Overheads is Essential for Organizational Sustainability!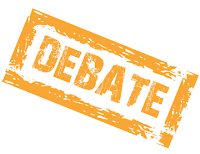 Donors
look for Scale in projects and programs while project implementing
agencies (NGOs) mostly worry in terms of the organization's own
Sustainability. Donors like to see long term Impact but NGOs are
often so cash strapped that they habitually react on short term
Impulse! Both, donors and implementers have a common purpose (to
bring about positive social change) but the paths they consider
treading are often different.
The
dictionary meaning of 'to sustain' means to last in strength. For
donors this means that the objective for which funds were given to an
NGO has been fulfilled and the impact will endure. For an NGO it
means this, plus that the NGO lasts. However, NGOs are kept waiting
anxiously for months before corporates decide to fund projects. Funds
may even be refused. So, how shall NGOs sustain themselves?
Despite
the mandatory requirement that companies spend 2% of their profit on
social causes, it is not easy for NGOs to get funds. NGOs need
well-trained people to implement projects. Corporates prefer to fund
capital but not operational costs. Some have started forming their
own foundations and giving directly to beneficiaries. There is a
trust deficit.
In
a room, across a big table sit corporate donors on one side and NGOs
on the other — not communicating. Can the two come together in real
time sustainability? Yes, if donors 'adopt' NGOs, ie. keep their
employees on their payroll, pay their administrative costs at source,
so NGOs can focus on long term programs. Donor funds will be
properly utilized and accounted for while the NGO works like another
"department" of the company with targets, deadlines,
evaluations, and yet independent. An example of this type of
sustainable partnership is that of Thermax with its partner NGOs.
Dr.
Viney Kirpal
Executive
President, GREAT foundation, Pune.
GREAT
Foundation, Pune provides equal opportunity to economic equality
through quality education for less privileged children. It has/is
working in 78 schools for over 37,500 students in three States.
_________________________________________________
Grant
making bodies are driven to optimally utilize their resources to
maximize their returns. It is the same rigour they bring to the
development space – to ensure that every rupee spent is making a
difference and maximizing impact. While analysing projects and the
costs associated with it, grant makers pay close attention to how
effectively the NGO is run. They check that overheads, core staff
salaries and other expenses are within acceptable limits and
try to put standardized systems and processes in place.
But grant
makers also need to be attuned to specific needs and complexities of
the work done by the organisations they fund. NGO's often work across
a number of sectors each operating in a unique manner and demanding a
variety of human resources which cannot always be standardised. At
their end, they can at times be too close to the problem, focussed on
just the issue they are tackling or bound by the location they
operate in. The organisations may need to broaden their vision,
trust the grant makers intent and take advantage of feedback to
improve their systems and processes to ensure that the beneficiaries
receive the maximum benefit.
Ultimately,
it is critical for grant makers and NGO's to function as partners.
Sustainability and growth both cannot be achieved unless these two
bodies work together harmoniously. Scalability cannot be accomplished
unless there is Sustainability. The two are interdependent on each
other and hence the focus should be on strengthening the
resources of the organisation for long term growth. This should
be arrived at in a transparent manner and as a two way dialogue
between the partners.
Amrita
Nerkar
Corporate
Social Responsibility, Cipla Foundation
Cipla
Foundation was registered in 2011 to take Cipla's socially focussed
business legacy forward. It mirrors Cipla's relentless commitment
to improve lives and fights inequities on key fronts. To build
accessibility and affordability, initiatives in India focus on
Health, Skilling, Education and Disaster Response.

______________________________________________________
Any
significant dialogue on sustainability needs to address itself to two
key aspects , which are as follows :
Sustainability
for whom

What
does this sustainability actually mean
In
the development sector and space, sustainability is often defined as
sustainability of processes, results and outcomes, mostly in favour
of communities, where the development work takes place
Donors
demand sustainability of processes and their outcomes, but not
necessarily of the Institutions that facilitate these results and
outcomes. And here is where the debate starts to heat up- Development
organisations need to sustain themselves within finite time frames to
allow them to do the work they are committed to . Often this
dichotomy of perceptions and focus lead to issues where
sustainability remains a pipe dream for all.
Perhaps
defining finite time frames where NGOs, CSOs wean themselves off
donor funds, whilst at the same time ensuring sustainability of
processes, outcomes, benefits- in terms of community led sustainable
outcomes would be one way to solve the impasse and ensure that true
sustainability is attained within realistic and measurable time
frames.
Sustainability
of community led development processes would then best be achieved
through their own capacity building and ownership, with support from
NGOs, CSOs. During this time donors have to be convinced that such
processes are vital to ensure sustainable outcomes at the community
level.
Alka
Pathak
Trustee,
The Resource Alliance
The
Resource Alliance inspires sharing and collaboration to create
powerful change in the social impact sector.
_________________________________________________________
People
in general really appreciate the work NGOs and people dedicated to
causes do, but when it comes to parting with funds there's a
general mistrust in the air. We've all heard proclamations like
"I'd rather give 2 sacks of rice than give money" or "I don't
know how much of my money will actually reach the beneficiary."
However, these arguments are misplaced.
For
instance, let's take the "sack of rice" argument, which is
analogous to "program cost". One might believe that such a
donation has a high chance of complete disbursement to the
beneficiary, that there will be no "loss in translation". But
that misses the big picture – "how will the sack of rice
effectively reach the beneficiary in the right form?"
The
answer to this question is "overheads".
There are several
other costs in the equation – cooking costs, including cook, gas,
oil, spices, etc.; infrastructure costs including kitchen, cooking
equipment, etc.; distribution costs; and delivery costs such as
cutlery among others.
Therefore,
while "program costs" are core, one cannot undermine the
importance of "overheads" without which effective delivery would
be impossible. So let's give it the respect it deserves!

Shreeja
Kanoria
Director
Communications, Ballygunj Society for Children in Pain (CHIP)
CHIP
is an NGO working in the field of children education and health.
We would love to hear your experiences and views on this debate. Write to us at connect@capindia.in