FCRA end of year woes!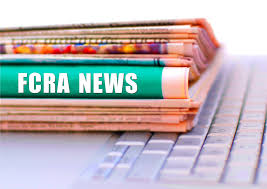 Of all the wonders in the NGO world, if there is one phenomenon which amazes us the most is how organisations manage to get their entire books of account audited and the returns filed with the charity commissioner and income tax by end of September/October, but, leave filing of the returns with the Ministry of Home Affairs (MHA) till after Christmas.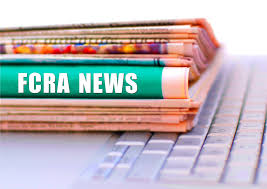 Foreign contributions is only a part of the total income of an NGO and hence if the return of the total income (which includes local and foreign) is filled in ITR-7 with income tax by September, why this delay with  filing the return in Form FC-4, just because the due date is 31st December?
Due date disaster
In these last few days we have received calls from several panic stricken NGOs. In most cases they are unable to file the return in FC-4 as they do not have the NGO Darpan UID which is now essential not just for applying for registration or prior permission, but, also for filing the annual return with MHA. Obtaining NGO Darpan UID could take a few days, a few weeks or at times a few months to process by Niti Ayog (former Planning Commission).
In the meantime there are others who are facing technical glitches (most common being inability to link Darpan UID with the FCRA account) and which is only natural with system overload.
For technical assistance one should write to: support-fcra@gov.in or call 011 23077505
There is only a small possibility that MHA may extend the due date for filing Annual Return for Financial Year 2017-18 beyond 31st December 2018 as many organisations are faced with technical problems, from not having NGO Darpan UID to system errors on MHA's web portal.
In the meantime, one hopes that all NGOs registered under FCRA will be successful in filing their returns in Form FC-4 for the Financial Year 2017-18 by 31st December 2018, failing which the offence of not filing the return by due date will have to be compounded with a penalty of INR 100,000/-
Darpan UID
NGO-Darpan (NGO Mirror) is a platform that provides space for interface between Voluntary Organisations / NGOs and key Government Ministries / Departments / Government Bodies.
It is a free facility offered by Niti Ayog (formerly Planning Commission of India) in association with National Informatics Centre to bring about greater partnership between government & voluntary sector and foster better transparency, efficiency and accountability.
This portal enables VOs / NGOs to enroll centrally and thus facilitates creation of a repository of information about VOs / NGOs, Sector / State wise.
The Portal facilitates VOs / NGOs to obtain a system generated Unique ID, as and when signed.
The Unique ID is mandatory for NGOs wanting to apply for grants under various schemes of Ministries/Departments/Governments Bodies and now also for NGOs registered or wanting to register under FCRA 2010.
How to Register?
To register please go to the following web link: http://niti.gov.in/content/ngo-darpan
To obtain NGO UID the NGO must ensure that under the tab/head "Member Details" it provide the name, designation (e.g. trustee, director, CEO, etc.) PAN, Aadhaar number, Mobile number, e-mail and provide the date from which the person had joined the NGO or is active in the NGO.
Under member details one is required to provide details of at least three members and these need not be only Board Members. These members could be other key functionaries or officers of the NGO.
Many are reticent parting with their Aadhaar details and some are also questioning legality of providing this information considering that the Supreme Court of India has allowed only limited use of Aadhaar.
The Rajiv Gandhi Charitable Trust has not obtained NGO Darpan UID as the Key Functionaries have questioned the validity of submitting Aadhaar details. Providing interim relief, the Delhi High Court has allowed the trust to file its FC-4 Return by way of hard copy as the FCRA online system does not accept FC-4 online without NGO Darpan UID. This matter will be heard again on 8th February 2019.
Support & Backup plan
If your NGO is facing difficulties in fling the annual return in Form FC-4 try the following:
1) Send an email to support-fcra@gov.in or call the support helpline at MHA 011 23077505
2) If your NGO has still not received the NGO UID write to: ngo@india.gov.in or call 011 23042707 or 011-23042326.
3) MHA no longer requires or accepts hard copies of any application or return. However, recently the Delhi High Court has allowed Rajiv Gandhi Charitable Trust to file its annual return offline i.e. file hard copy of the return in Form FC-4. Thus, if all attempts fail, please prepare to post hard copy of Form FC-4 with all attachments by Registered Post or Speed Post to: Secretary to Government of India, Ministry of Home Affairs, FCRA Wing, 1st Floor, Major Dhyan Chand National Stadium, Near Pragati Maidan, New Delhi 110001.
Be sure to attach a signed letter explaining the reason why your NGO could not file the return online.
156 FCRA registrations suspended
In the meantime, on 6th December 2018, MHA has suspended FCRA registration of 156 associations for their failure to open bank account(s) in one or more of the banks linked to the Public Financial Management System (PFMS).
Though the defaulting NGOs were served a show-cause notice on June 29, 2018, for not complying with a Central Government's notice of December 2017 asking FCRA-registered NGOs to open accounts, as mandated in Section 17 of FCRA, in one or more banks integrated with PFMS, they had failed to file a response within the prescribed 15-day time limit.
PFMS is a web-based application for payment, accounting and reconciliation of government transactions and is designed for keeping government up to date about the frequency, number and quantum of foreign contributions made to and utilized by FCRA registered NGO.
According to MHA, "the said associations have neither given any reply/response to the show-cause notice nor opened their bank accounts(s)…in PFMS-integrated banks. Therefore, their certificates are liable to be cancelled as per the provision of Section 14(1)(d) of the FCRA, 2010,"
MHA's Notice and names of the 156 NGOs whose FCRA registration has been suspended can be found at:
https://fcraonline.nic.in/home/PDF_Doc/fc_order_12102018.pdf
There are quite a few NGOs which have moved their FCRA Bank account to a PFMS Bank but failed to record the change in online Form FC 6. In some cases, even though Form FC6 has been filed after migrating to a PFMS Bank, MHA has not approved or taken the same on record. Such organisations should write to MHA with proof of having changed the bank and filing the change in Form FC-6.