MHA relaxes requirement of NGO Darpan UDI to file Annual Accounts in FC 4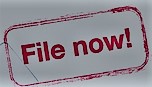 MHA first extended the due date for filing the Annual FCRA Accounts/Returns in online Form FC 4 for the fiscal Year 2017-18 from 31st December 2018 to 31st March 2019. According to MHA's Notice dated 29th December 2018 the extension was provided on account of difficulties faced by FCRA registered Associations in "generating UID under the Darpan portal".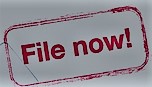 To generate 'NGO Darpan UID', FCRA registered associations are required to upload "details" of at least three of their office bearers with following mandatory designations : i. Chairman / President, ii. Secretary (in charge of operations), iii. Treasurer / Financial Trustee (or any other designation for similar position). "Details" would include providing PAN and Aadhaar of these individuals. This requirement has come under dispute because in 2018 the Supreme Court has ruled that providing Aadhaar is not mandatory in all cases including to Banks and such institutions.
So far MHA has not issued any official notification or circular. However, it has quietly opened its FCRA online portal to accept the annual accounts for FY 2017-18 in online Form FC 4 without requiring Darpan UID.
Those who have not filed their FCRA Annual Accounts for FY 2017-18 on account of not having 'NGO Darpan UID' are urged to file their returns without any further delay. You never tell when MHA may change it's current relaxed stance.
Credit and thanks are due to our friends at the Voluntary Action Network of India (VANI) and some friends and NGO well-wishers at NITI AYOG for facilitating this current relaxation.
2019 appears to have been ushered on a hopeful and positive note. We hope that NITI AYOG will help bridge the communication gap as also the trust deficit that exists between government and the voluntary sector.