Is There A Rationale Behind MHA's Vendetta Against 'Foreign Funding'?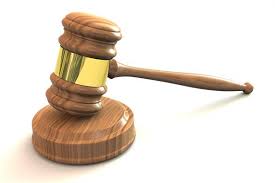 The
Foreign Contribution Regulation Act 2010 is the most common tool used
to regulate foreign NGOs in India. The law governs how certain
individuals or associations can accept and use foreign contributions
and prohibits the use of foreign funds for any activities deemed
detrimental to national interest.
Under
this law no association or NGO can receive foreign contributions for
any cultural, economic, educational, religious or social program
without either a registration or prior approval from the Ministry of
Home Affairs.
Organizations
involved in any political activity cannot receive foreign
contributions, and the government often views advocacy and lobbying
for social or economic rights as political activity. Foreign
agencies supporting such initiatives are either banned or have their
"Permanent Registration (which albeit requires renewal every 5
years)" to donate funds reverted to "prior permission," meaning
the government must review every grant from such agencies and be
satisfied that the grants are not a threat to the sovereignty and
integrity of the country before funding can be approved for the
recipient Indian NPO/CSO.
Recently
the Ministry of Home Affairs has brought some of the most
internationally well known funding agencies under the microscope,
including the Ford Foundation and the Gates Foundation. As a
consequence, several NGOs have been facing a major cash crunch as
many projects are dependent on foreign funding. Putting funders like
the Ford Foundation on "prior permission" mode means inordinate
delays, as all funding needs to be approved by the government. Some
NGOs have downsized operations, and some have turned to Indian
companies and individuals (with minimal success) for interim support
to fund ongoing activities.
Every
NGO in India has the right to exist and carry out its welfare or
developmental activities. The laws exist to regulate not control
NGOs. Hence, advocacy is not specifically disallowed, but the
government is suspicious as to why a funder from another country
would be interested in donating to an Indian NGO to advocate against,
say, India's nuclear program or industrialization policy?
The government feels such NGOs should be able to raise funds for
these activities in India from Indian companies or Indian
foundations. However, the fact is, Indian companies and Indian
foundations consider it safer to donate to education, health care or
environmental causes.
No
civil society organization or NGO can be banned out of existence
unless it can be proven that their activities are a threat to the
sovereignty and integrity of the country.
(from our legal news column –
CAP's quarterly newsmagazine 'Philanthropy' Q1 April – Jun 2015 )