Hospitals directed to add "charitable" to their name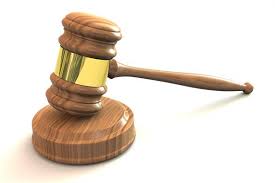 In our Blog post
of 9th July 2018 we had written about the Maharashtra State Charity
Commissioner Shiv kumar Dige issuing an order directing around 400 NGOs and
trusts registered in the state to remove the words "corruption" and "human
rights" from their names or risk suspension. 
Within less than a month he has
now issued a new order on 19th July 2018, directing all government-aided
private hospitals in Maharashtra run by public charitable trusts to add
"charitable" to their names so that poor patients easily know they
can avail free or concessional treatment under the reserved quota.
Facts & figures
Reportedly, there
are more than four hundred such hospitals in Maharashtra; including
over seventy in the city of Mumbai. We are informed that Lilavati hospital, Jaslok hospital,
Nanavati hospital and Breach Candy are also among the hospitals affected by this new
order.
In September 2017
Mr. Dige, pretending to be a poor patient, had visited Nanavati Hospital and
was denied admission. Subsequently, he ordered a criminal case against the trustees
of this hospital.
Between September
2006 and December 2017, 709,5000 patients were treated in private charitable
hospitals; of these, 456,000 were treated in Mumbai.
Reservation of hospital beds
As per section
44A of the Maharashtra Public Trust Act, private charitable hospitals are
mandated to reserve 10 per cent of their beds for poor patients and 10 per cent
for economically weaker sections of the society. While those with income below
Rs. 85,000 per annum are given free treatment at these hospitals, those with
income of Rs. 1.6 lakh per annum are charged at concessional rates. Reportedly,
under this provision the state of Maharashtra has 5,000 beds for poor patients
and 5,000 for the weaker sections of society.
Everyone,
including the State's law and judiciary department is also aware that while
reservation of these beds for the poor and needy is good, the advantage is
often taken by persons who are far from poor and only because they are referred
to the hospitals by politicians or political parties.
The rationale
The state charity
commissioner is of the view that since the word charitable does not appear in
the names of these hospitals, poor patients are often clueless whether these
are charitable hospitals or not. But if "charitable" or "dharmaday" is added to the name of
these hospitals, there would be no doubt in the minds of the patients wanting
to get admission in these hospitals.
It is also argued
that charitable hospitals get several benefits, including discounted land on
long lease and subsidies in utility bills, waivers and exemptions from income
tax etc., but most of them hardly pass these benefits to the needy patients.
Judicial activism
In our opinion, orders like this smack
of judicial activism which means that instead of judicial restraint quasi-judicial
authorities like the charity commissioner are becoming activists and are compelling or
attempting to control organisations which they are only supposed to regulate
within the frame-work of the law.
While the bard of
Avon, William Shakespeare would have quipped that a rose by any other name
would smell as sweet the charity commissioner does not seem to have taken into
consideration the fact that official change in name would mean obtaining a new Permanent
Account Number (PAN), changing the name in all bank accounts and with all other
regulatory bodies.
Understandably,
representatives of about twenty hospitals recently met Mr. Dighe and the
Minister of State for Home Ranjit Patil asking them to review the directive
since there are several legal hassles in officially changing the name of any
institution. In our opinion, perhaps the term charitable could be added in parenthesis.
Scope of the word charity or charitable
In its widest sense, the word 'charity'
denotes "all the good affections that men ought to bear towards each
other".
While both the
Maharashtra Public Trusts Act and the Income tax Act refer to "charitable
purpose" (which includes "medical relief"), the term "charitable" is nowhere
defined or explained.
It is a clearly established
principle of the law of charity that a trust is not charitable unless it is
directed to public benefit (unreported decision of the Bombay High Court in
Appeal No.5 of 1975). Negatively, a trust is not a charitable trust if it
confers only private benefits. In the case of trusts for educational purposes,
the conditions of public benefit must be satisfied. A trust by a father for the
education of his son is not a charity. The public element is not supplied by
the fact that from that son's education, all may benefit. But the establishment
of a college or university is, beyond doubt, a charity.
Whether any particular object of a bounty falls within the
definition of charity must, to a large extent, depend upon the standard of
customary law and common opinion amongst the community to which the parties
interested belong (Trustees of Tribunal Press vs. Commissioner of Income
Tax, 66 IA. 241-A.I.R. 1939 P.C. 280-182 I.C. 882-41 BOM.L.R. 1150).
Eleemosynary element not essential
It is also interesting to note that in the matter of the trustees
of 'The Tribune' [(1939) 7 ITR 415, 423)], it was held, "It is not a
necessary element in a charitable purpose that it should provide something for
nothing or for less than it costs or for less than the ordinary price." In
other words, an eleemosynary element is not essential. A trust may
provide educational assistance to a student by way of a loan and not an
outright non-refundable grant or gift. In law, if the purpose of the trust is
charitable, it does not matter whether it is fulfilled by extending a "gift" or
a "loan".
It may also be pointed out that it is not necessary that a
"charity" should benefit "only the poor" (unless clearly specified in
the trust deed) to the exclusion of those who are "not so poor". The
House of Lords held in Commissioners for Special Purposes of Income Tax vs.
Pemse [3 T.C. (53), 96, (1981) AC 531, 583 (H.C.)] that poverty is not a
necessary element in a charitable trust.
Noshir H. Dadrawala