Forced CSR – Extortion racket in Pune under cover of CSR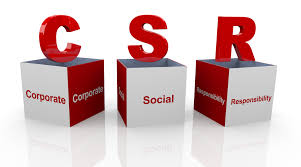 An article by Krishna Thevar titled, "Forced CSR, Local netas arm-twist companies to take up their projects" in the Economic Times of 5th October 2018 is very disturbing, to say the least. According to the article: "Corporate Social Responsibility (CSR) has taken an entirely different meaning for companies in Maharashtra with local gram panchayats, controlled by political parties, threatening these corporates in the name of CSR."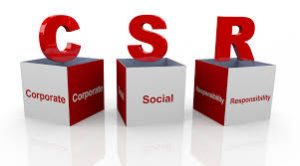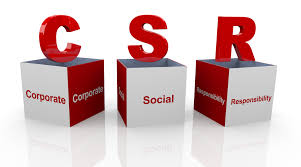 Three companies, of which two are multinational companies, in Pune's Chakan town have been sent 'notices' by a local gram panchayat over the past few days asking them to undertake CSR works in their village.
The companies, one of which is a luxury auto major from Europe and the other an auto manufacturer from the same country, along with an Indian auto manufacturer, have been asked to undertake works under CSR. If companies do not comply with the request, they are threatened with hunger strikes at their gates.
The report adds: After the recent caste clashes in Nashik and Pune, nervous company officials contacted the government and police officials, who have promised help. "We are already doing CSR, what these guys want is that under the guise of CSR they want us to build a local garden or some other beautification project and when we go to build it, that sub-contract has to be given to these people. It is basically a glorified extortion racket under the guise of CSR," the industrialist said.
A senior government official admitted that locals, backed by political parties, have been forcing companies to take up CSR projects. "In most cases, it is not genuine because they just demand that they want companies to do CSR, without stating what they want the companies to do. It's just that they want sub-contracts under CSR," said the government official.
The above trend is not only disturbing but, shameful and a sign of the times to come. If not addressed and nipped in the bud with a firm hand by both, companies as also the government, it has the potential to escalate into what the industrialist has rightly called "a glorified extortion racket" under the cover of CSR.
In terms of CSR spending, Maharashtra state has ranked as the top CSR spender since CSR became mandatory for certain companies under the Indian Companies Act 2013. Gujarat state ranks in the second position
CSR is mandatory
Under section 135 of the Indian Companies Act 2013, "every company having: Net Worth of Rs. 500/- crore or more or Turnover of Rs. 1,000/- crore or more or Net Profit of Rs. 5 crore or more during the immediately preceding financial year must ensure that the company spends at least two per cent of the average net profits of the company made during the three immediately preceding financial years, in pursuance of its CSR Policy.
Tightening regulation
As it is, the Ministry of Corporate Affairs through Deputy Director and Inspector e-CSPM has been breathing down the necks of companies and probing whether the prescribed amount of two per cent as per section 135(5) of the Act is spent or not and if not spent, "furnish legally demonstrable specific reasons".
MCA has also been asking companies regarding measures and efforts taken by the Board of the company to ensure that the prescribed CSR amount is "fully spent" for the financial year.
Future trends (what to expect?)
Going forward, CSR compliance level will be increased and in-depth (detailed) disclosures in the annual reports will be expected.
Liberal interpretation of Schedule VII may not be allowed
More companies may align their CSR programs with government programs with special focus on Ayushman Bharat, Skill India Mission and National Nutrition Mission.
Transferring CSR fund in CSR foundations as Corpus-fund may not be allowed
In the meantime, the Bureau of Indian Standards (BIS) [Former: Indian Standards Institution (ISI)] which is the National Standards Body of India working under the aegis of Ministry of Consumer Affairs, Food & Public Distribution, Government of India too has got into the act. One of the major functions of the Bureau is the formulation, recognition and promotion of the Indian Standards and BIS proposes to provide 'Star Ratings' (1 to 5) to companies implementing their CSR activities.