Companies May Have To Spend 30% Of CSR Funds For Clean India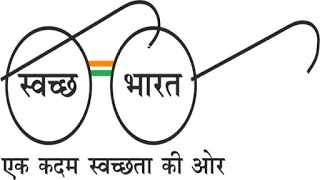 Keen to accelerate Swachh Bharat Abhiyan, the Central
Government is considering a proposal to ask private companies and PSUs to spend
around 30% of CSR funds on cleanliness programs.
The proposal is under consideration of a panel of Union ministers which is
deliberating on ways to fast-track Prime Minister Narendra Modi's top priority
schemes – Make in India, Jan Dhan Yojana,
Swachh
Bharat, Digital India and Skill India. The proposal is in line with the
recommendation of Niti Aayog's panel
of chief ministers headed by Andhra Pradesh CM Chandrababu Naidu.
The panel in its report
has said, "A certain part of the CSR contributions by PSUs/Companies may
be spent in the states where they are located." Niti Aayog's report had recommended
several steps, stating "it is very comprehensive in its coverage and
requires huge amounts of funds to cover all aspects of the mission."
As per the Niti Aayog report, the mission, launched
on October 2, 2014, envisages an investment of nearly Rs 2.23 lakh crore over a
five-year period for constructing household toilets, community and public
toilets and scientific waste management. The government is also considering
long-term, tax-free Swachh Bharat
bonds to raise funds.
At CAP, we are of the view that CSR is meant to be
voluntary. It cannot and should not be enforced or else it becomes a form of
indirect taxation. Even, right now; the law only Mandates CSR Reporting, not
its implementation. Companies should be encouraged to undertake CSR activities
according to their own policy and in alignment with their business interest.
The government may succeed to some extent in persuading PSUs.
However, it is doubtful whether they will be able to arm-twist private and
public Ltd. companies.
Let's wait and watch.
CAP can guide you through your corporate social initiatives. For any foundation or CSR advisory, contact us at connect@capindia.in