CAP's CEO takes a bow at ICNL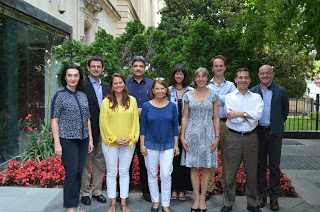 On
Saturday, 9th June 2018 CAP's chief executive Noshir Dadrawala
completed his two terms of office as Director of the Board of the International
Centre for Nonprofit Law (ICNL). He was appointed in June 2012.
As per ICNL's
charter, no Director is allowed to continue beyond two terms of three years
each. However, he will continue as member of ICNL's Advisory Board.
ICNL
works in over a hundred countries worldwide and its mission is to promote an
enabling environment for civil society, philanthropy, and civic participation
around the world.
Noshir
has actively worked with ICNL on several research programs, the most recent
being "
The Philanthropy Law Reports
" supported by the Bill & Melinda Gates
Foundation. Noshir's Report can be read online at:
http://www.icnl.org/research/Philanthropy/india.html
Through
ICNL, Noshir has also been contributing for the last several years to the
Council on Foundation's country codes and laws which are intended to assist
grant-makers and their advisers when undertaking equivalency determinations for
foreign grantees under IRS Revenue Procedure.
ICNL's
Chairperson, Dr. Oonagh B. Breen, who is also Professor of Law at the Sutherland
School of Law, University College Dublin (where she teaches and researches on
NGO Law, Governance, and Social Change) while giving Noshir a formal farewell
referred to him as a "reliable Indian knowledge source".
ICNL's
President and CEO, Prof. Douglas Rutzen, who also teaches at Georgetown
University Law Center and serves on the Advisory Board of the United Nations
Democracy Fund said: "You are an inspiration to me. You've worked on issues of philanthropy and
civil society for many years and despite challenges, you've retained your
optimism, dedication, and constructive engagement. It's an honor working with you".
x