5,922 NGOs likely to lose their FCRA registration by end of July 2017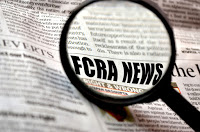 The
latest Notice from the Ministry of Home Affairs (MHA) may sound the
final death knell for 5,922 NGOs across India that have failed to
file their missing FCRA annual returns online in Form FC4 for the
Financial Years 2010-11 to 2014-15 despite several reminders and
opportunities given to them from time to time on the MHA's website.
We
request all those who follow our Blog to go through this list and
check if any NGO known to them is in this list. If so, please request
them to immediately file the missing annual returns along with an
email to MHA explaining why the return was missing (E.g.: the NGO may
have posted a hard copy instead of filing the same online). The email
should be sent at the following address:
fcrarenewal-mha@gov.in
If
these 5,922 NGOs fail to update the missing returns by 22nd
July 2017, MHA will cancel their registration under FCRA 2010.
Stay connected to this blog for further updates